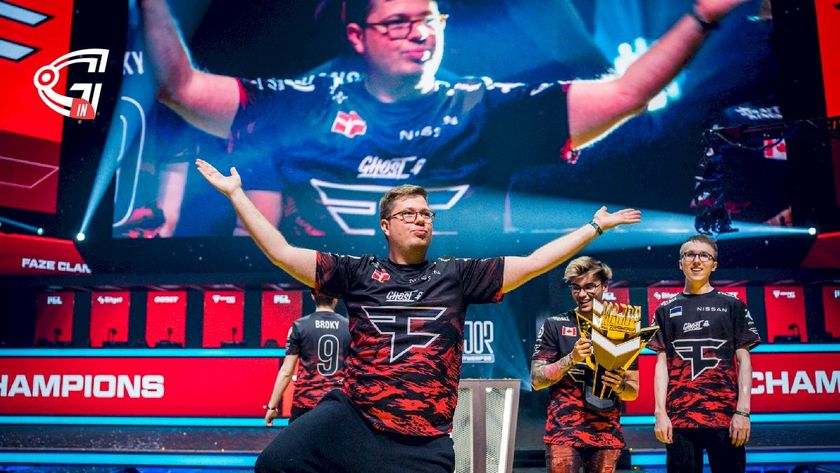 FaZe Clan won CS:GO PGL Major Antwerp following a 2-0 victory against Natus Vincere
The PGL Major Antwerp, the first CS:GO Major of 2022, is now complete. Twenty-four teams from across the world competed for a $1 million prize pool and the title of Major champions, but it was FaZe who would lift the trophy in the end.
The CS:GO circuit is full of high-quality competitions, but the Majors continue to stand out. PGL, the same organization that staged the 2021 Stockholm Major, hosted the 17th edition of the prestigious Valve-sponsored event.
The Major took us to Antwerp this time. The tournament featured 24 of the finest teams from around the world, who qualified through Regional Major Ranking (RMR) competitions. Even NAVI, the greatest team in 2021 and the reigning Major champions, was not assured a seat in Antwerp.
Following a 2-0 victory over Natus Vincere, Karrigan, Twistzz, ropz, rain, and broky have given FaZe Clan their first CS:GO Major title. The star-studded group is also the first international squad to win a Valve-sponsored CS:GO tournament.
MAJOR CHAMPIONS 🏆#PGLMajor | #FaZeUp pic.twitter.com/O9Ed2KRmfG

— FaZe Clan (@FaZeClan) May 22, 2022
This is a momentous victory, especially for karrigan and rain, who was part of the FaZe squad that blew a 15-9 lead on Inferno in the 2018 ELEAGUE Boston Major grand finals, losing to big underdogs Cloud9. Although FaZe choked a few times versus NAVI, they maintained their composure and did not break at all at the end.
FaZe has now surpassed Na'Vi as the best team in the current era with their victory. In just over a week, FaZe will compete in IEM Dallas, the year's next major international tournament. The IEM Dallas tournament, which runs from May 30 to June 5, will be the first significant CS:GO tournament to be held in North America since the COVID outbreak began. The 16 teams playing in Dallas will include both FaZe and NAVI.